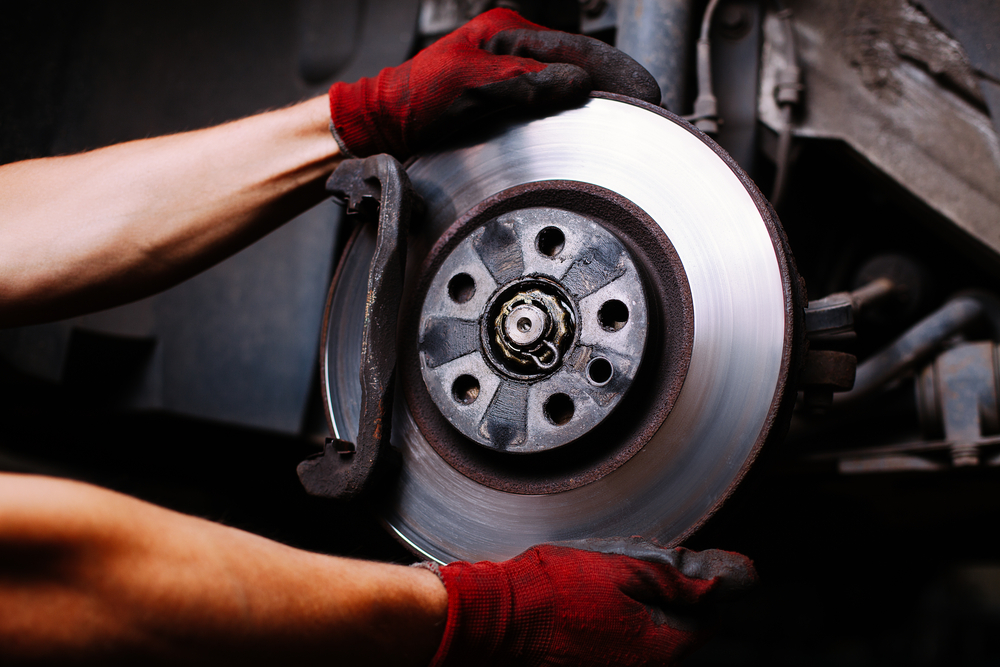 It certainly pays to shop around for a brake repair service. Brake repair can vary greatly in price between shops. Some brake repair service providers will mark up their labor rates to the point where it's simply ridiculous. You're only looking to get your brakes serviced not have them lined in gold.
Harris Automotive provides a top notch quality brake repair service in Westerville, Ohio and serves the Central Ohio area as well. We provide a very affordable brake repair service to Westerville and Columbus Ohio area residents. We're a full service auto repair shop that can handle any repair your vehicle may need. If you're looking for very affordable professional quality brake repair service in Westerville Ohio then Harris Automotive is where you'll want to go.
WHAT TO LOOK FOR IN A BRAKE REPAIR SERVICE SHOP.
Some questions to ask before you authorize a shop to do the work.
Look for shop cleanliness. A clean well organized shop says a lot about that shop and its employees. Good house keeping indicates that the shop is on the ball (not lazy) that they have pride in what they do and generally speaking one could infer that they pay attention to detail and this carries over and usually equates to excellent maintenance and workmanship skill sets.
Ask the shop what their labor rates are and also ask how much they mark up their parts. Don't be afraid or intimidated to ask these questions as you have a right to know these things as a paying customer.
Look on their website, facebook page, google places page or other third party review provider for great customer reviews and comments. If they do poor work people will be posting this stuff.
Shop around if you have a bit of time. Doing your due diligence can save you a significant amount of money. Cost compare the figures you get from the different brake repair service shops along with other attributes both good and bad. Now that you have all this information in front of you, you'll be able to make an informed decision as to which brake repair service shop is going to best suite your needs.
Brake repair service doesn't have to be a huge expensive hassle. Give Harris Automotive a call you'll be glad you did. (614) 891-4773
We Are A Full Service Repair Shop